AC MAINTENENCE & ANNUAL CONTRACT
AC MAINTENENCE & ANNUAL CONTRACT
TECHTRIC ENGINEERING provides routine AC maintenance and Annual Maintenance Contracts ("AMCs") , Ac repair which improve the effectiveness and efficiency of air conditioning systems for private and corporate sectors. We realize in our region, where the climate is predominantly hot and humid, we can't afford to have any breakdowns or lack of cooling for our AC systems. We need to ensure our Air Conditioning systems are regularly serviced which helps to:
Maintain the cool temperature of your indoor surrounding

Avoid breakdowns of your AC system

Lower utility costs by optimizing energy consumption

Extend the life of your AC system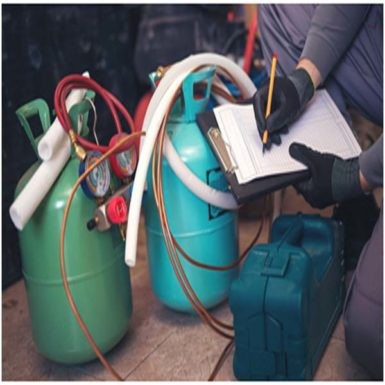 Annual Maintenance CONTRACT /AMCs:
We provide AMCs for Residential and Corporate clients and it includes the following:
One Major Services: Dismantling the components of the AC system and cleaning them remotely

Four minor services: Cleaning the filters, maintaining the cool temperature by re-filling gas if needed

On Call for any ad-hoc installations and repairs
INVEST IN AN ENERGY SAVINGS AGREEMENT TO MAXIMIZE HVAC PERFORMANCE
Without routine preventive HVAC maintenance, it's only a matter of time before your heating and cooling systems break down. Neglecting these systems will substantially reduce their efficiency and effectiveness, as well as shorten their lifespan. Seemingly minor issues can worsen and turn into a costly breakdown before you know it. Your HVAC system needs a little help from qualified service techs to perform at its peak level for its full life expectancy. Our reasonably priced Energy Savings Agreement, along with our team of experts, will supply all the help it will ever need to operate well.
Our service techs thoroughly inspect, calibrate and test your system during every maintenance visit. Don't allow your HVAC system to fall into a state of disrepair.
For any kind of inquiry feel free to contact with us